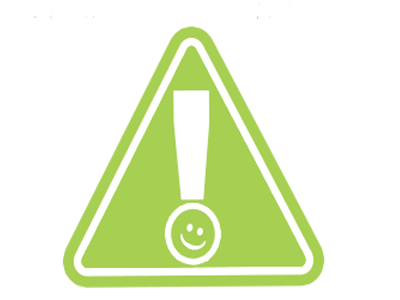 WARNING – You may have reached this page in error…. If you are not totally committed to bringing more YAY into your life and business for more fun, freedom and money + being true to yourself and receiving lots of money in exchange for giving real value transformational value to others… PLEASE EXIT NOW! This is NOT for you!
Oh and to be TOTALLY clear… this is a B.S. FREE ZONE!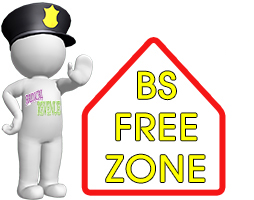 I am literally B.S. intolerant… and though I love to laugh, there is nothing funny about B.S. Life is meant to be lived, and that doesn't include being filled with B.S… now, just to recap, here is a my warning label… if it doesn't speak to you, no harm, no foul… and we are still cool… Cool?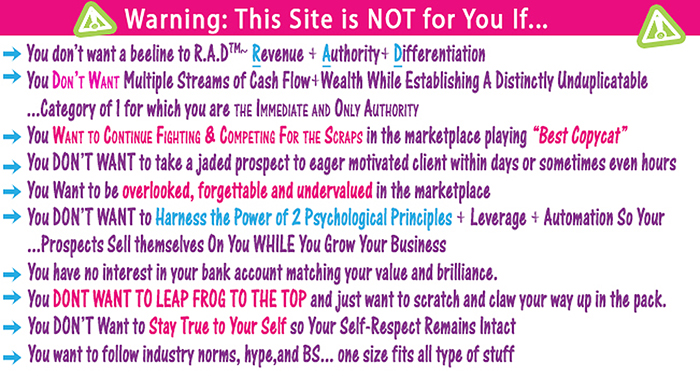 If you are desiring the same ole circa 2011 advice on how to grow your business and/or create a life and business you love… then, this is NOT the place for you.  If you are desiring advice on how to "compete" this isn't the place for you.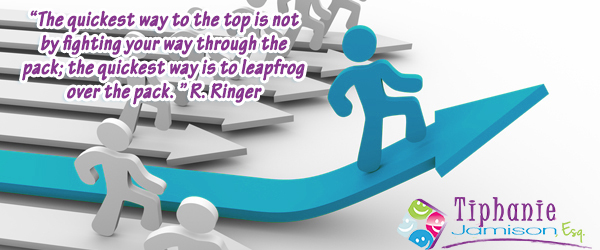 Unlike most, I don't outsource my core competencies… meaning when you schedule an Radical YAY Session ( a Business Strategy Session) with me… its with ME! Not "one of my team".
Since I ONLY work with success minded women (+cool men) and businesses… obviously, if you arrived on this page, you take your life, income and business seriously and are ripe to start feasting off the joys from your hard work and commitment. 
Clearly, by you taking the step toward applying for a Radical YAY Session you are savvy enough to understand the value of  leveraging someone else's hard work  so you can save yourself time, energy and money…  YAY!
You are ready to take action now to achieve the success you always knew was possible (while being true to yourself) … even when everyone else was telling you it wasn't possible, right?
Dare I say—you are ready to show the world and all those naysayers, just "how you roll", right? 
You are ready for some of that RAD action, RIGHT?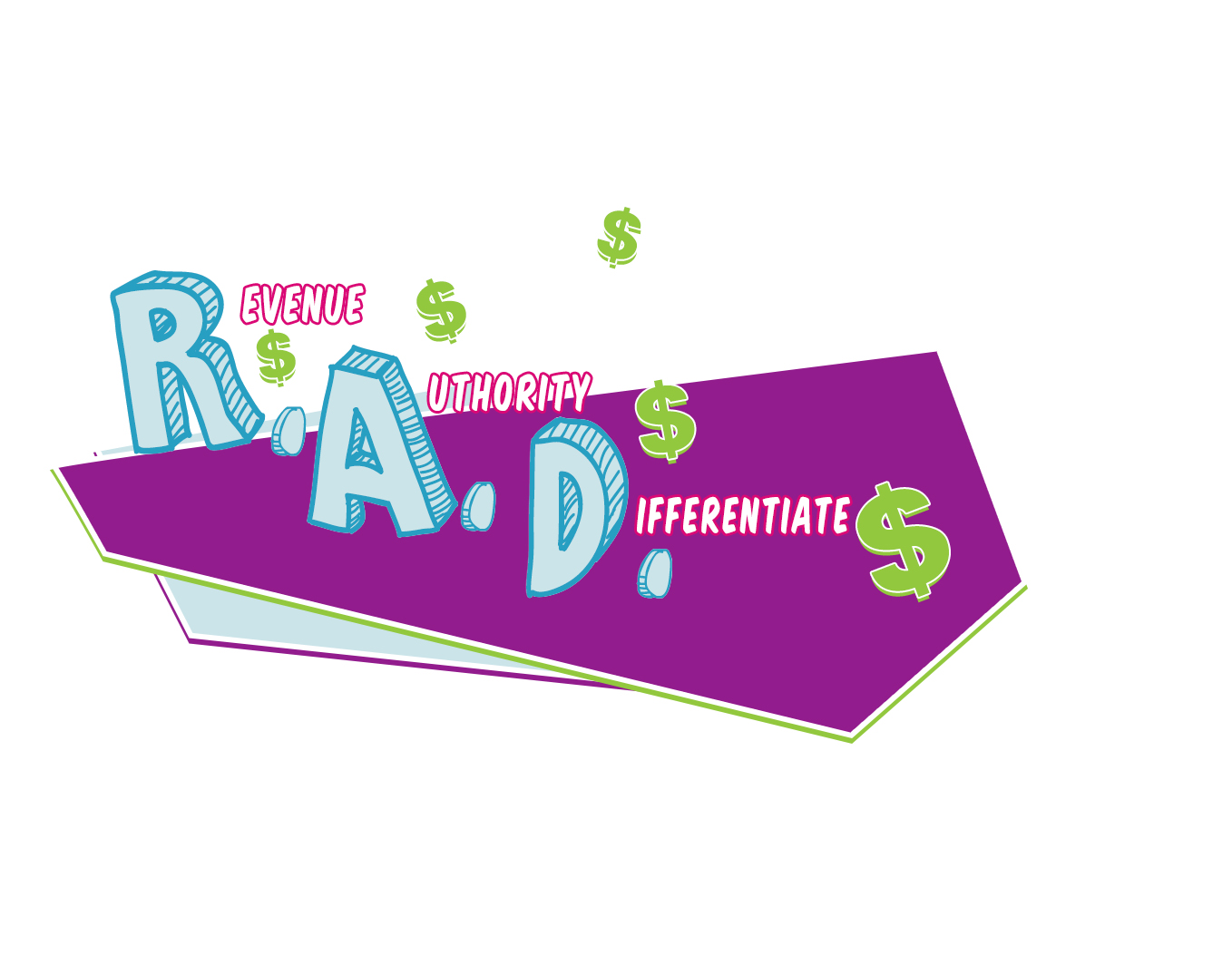 And.. to do it in a way, that creates massive win/win situations for you and the people you feel called to share your knowledge and experience with.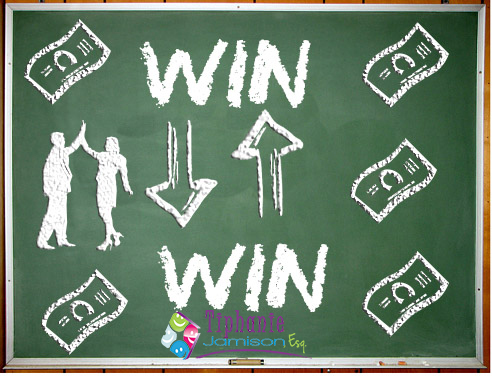 I'm committed to sharing with you, an exact step by step blueprint to get you more time, money and freedom… and set yourself up to became #1 authority in your own category for which there is NO competition. Can I get a Big YAY???!!!!
Now, this is not a bootleg, set up a squeeze page, blog, call yourself intuitive and you are done. I mean seriously, that is so business building circa 2009. This isn't all about manifesting and "calling in" your "dream soul-mate" clients and all of that "stuff".  There's no shaming and blaming or other shenanigans. Heck, I wrote a book exposing that stuff called Guru Worship for a reason, right?
I will speak with you personally, not my team members, assistants… just YOU and ME.
So if you're SERIOUSLY ready to take action and ready to do EXACTLY what I tell you, then please complete your application and let's get started on building your empire. To be clear, this is NOT a chit chat get acquainted call, cool? Its for those of you seeking real results, real revenue and to serve your peeps in the highest possible way NOW… 
Confidentiality is important to me, not only as a lawyer, but also as a place for you to be able to speak without judgment so you can receive what you need to truly create lasting transformation that goes BEYOND, your time with me.
Go ahead now, and complete the application below… If you have ANY problems submitting this form, submit your questions to support@theyaymeuniversity.com